We had what seemed like record crowds at the bonfire, the firehouse, and inside at the auction. Everyone was cheery, and we raised close to $2900 for the library.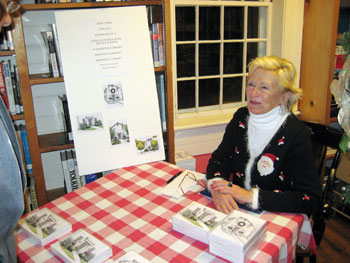 Barbara Goff helped sell library notecards, which made their debut on Friday night. There are four different designs by the library's own Priscilla Marshall, one for each season, in your choice of two different boxes--an assortment with all the seasons, and a box with just winter, which would work for holiday cards. You can get yours at the library any time during open hours. They are $18 for 12 cards, and profits benefit the library.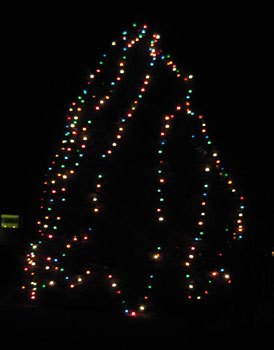 \
We had clear, cold weather for the outdoor activities.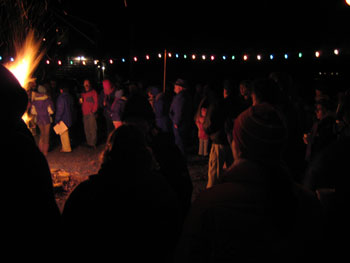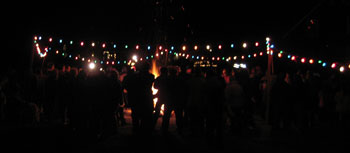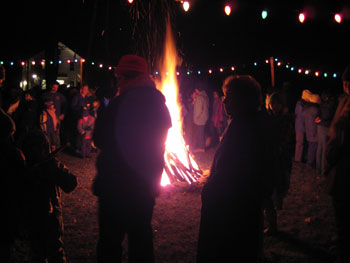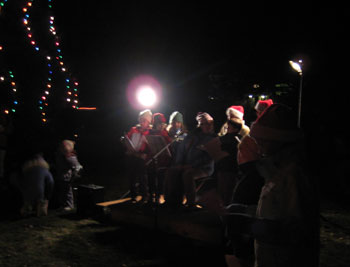 Help was provided with carol singing.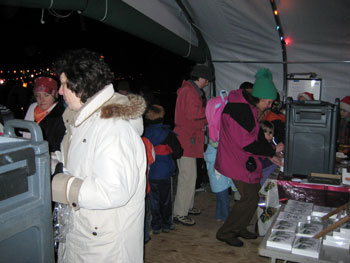 Hot chocolate provided temporary relief,
But then it was time to go inside.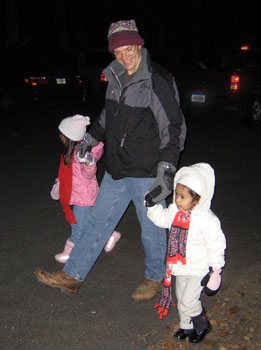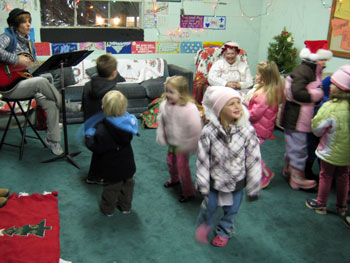 Kids were inspired to dance to Annie DiMichiel's singing as they got ready to talk to Mrs. Claus.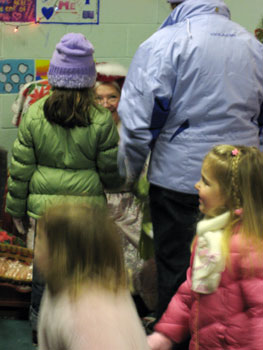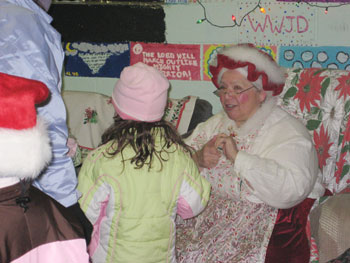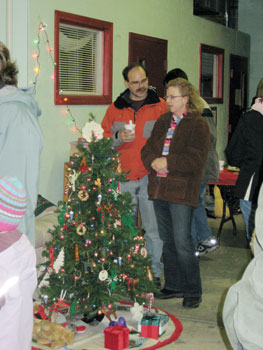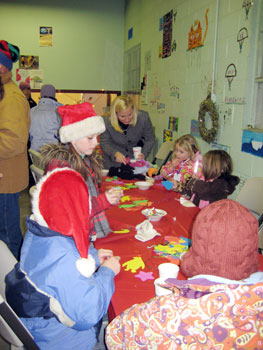 After singing and dancing and confiding, children put together ornaments and had refreshments.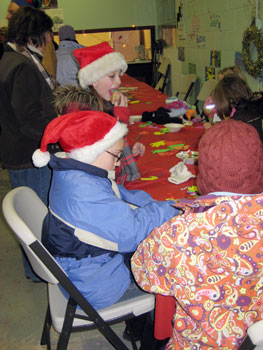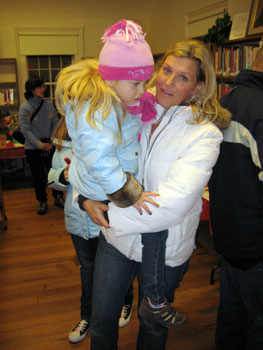 Then finally you could let loose at the auction.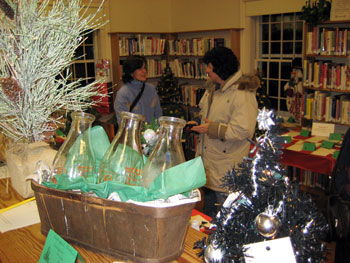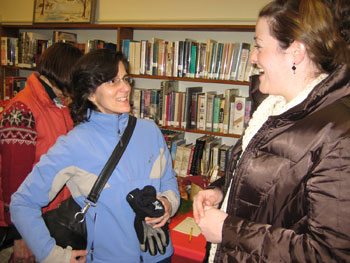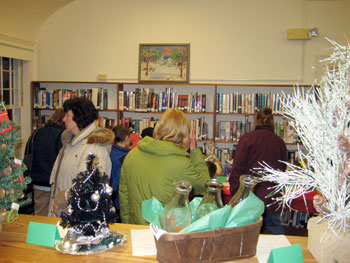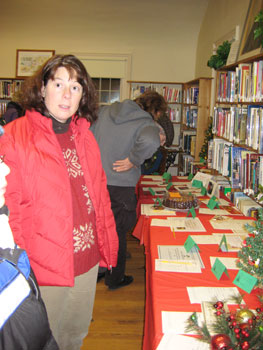 Thanks again and as usual to everyone who donated, bid, won, set up, cleaned up, paid attention, did the math, did the vacuuming, baked, got cold, kept warm, sang, kept quiet, and participated.