As always, thanks.
You helped the Friends of the Bakerville Library raise about $3000 at Bakerville Holiday Festival in December 2009, to help fund the ongoing work of the library.
For a look at some of the auction items generously donated, click here.
To see NewHartfordPlus!'s nice pictures of the event, click here.
If we do say so ourselves, the Friends did a stellar job of setting up Mrs. Claus's space this year in the old firehouse next to the library.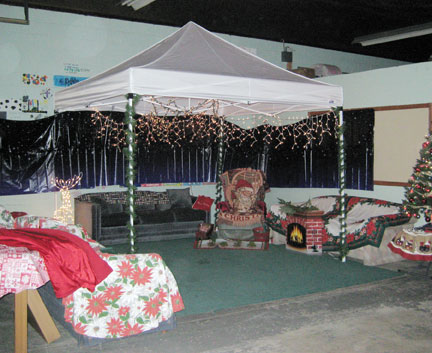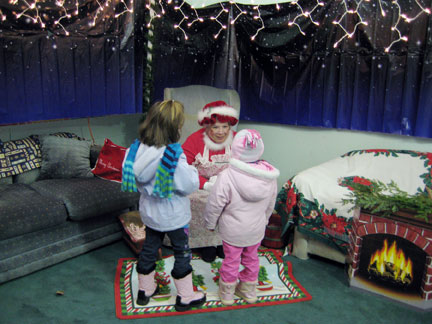 Anne Demichiel did her usual great job accompanying and singing with the kids. The light-up reindeer helped.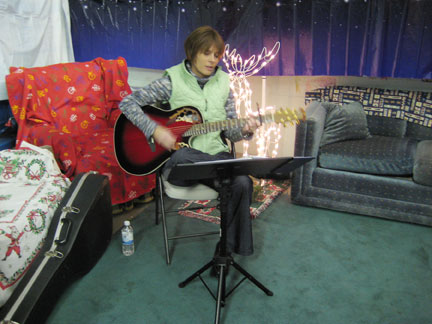 While they waited to sit with Mrs. Claus, kids stayed busy with crafts.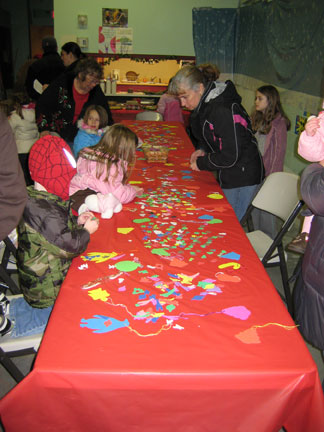 The obligatory glamour shot of the lit-up tree in Neal Yates's yard.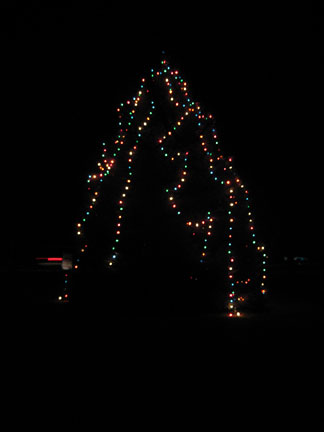 The obligatory art shot of the bonfire.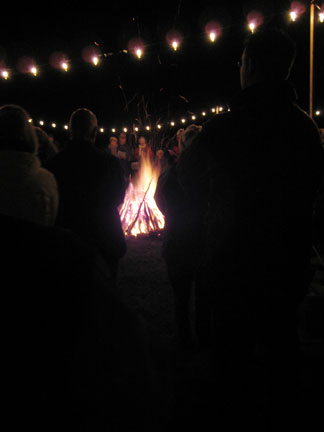 The Board worked the beverage counter. No, that's not a deer in the headlights.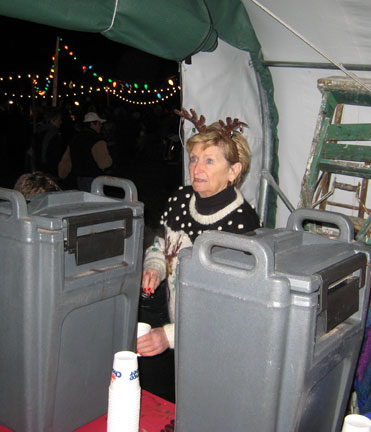 The cookie selection inspired surprise and delight.