Thanks to you!
Our silent auction, part of the Bakerville Holiday Festival, raised $3357 for the Bakerville Library, an increase of more than $250 over last year. Well done!
---
We interrupt this report for a special note: Thanks to the New Hartford Business Council, which raised about $1800 at their Holiday Marketplace the night after our event, and split the profits, after expenses, between New Hartford's two libraries.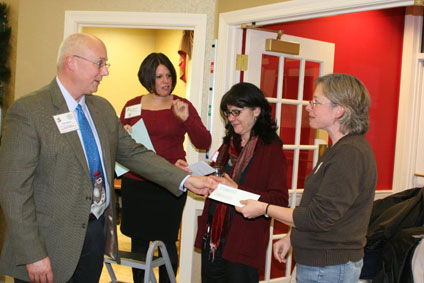 See more photos of the New Hartford Business Council's Holiday Mingler here.
---
Thanks to Pastor Wes and the Bakerville Methodist Church for letting us use the church annex next to the library.
Thanks to the Board, who pulled off the bonfire, tree lighting, carol sing, and refreshments across the street again this year. Thanks to Radwick's for providing three delicious kinds of coffee, and the best comment of the year: "It was just like Whoville."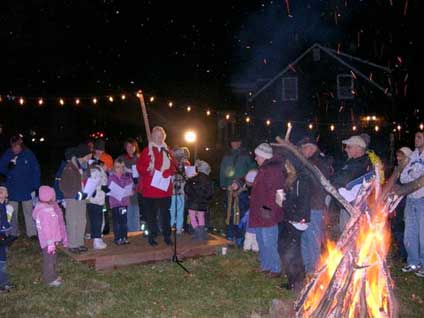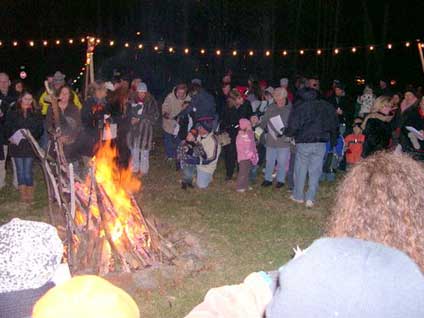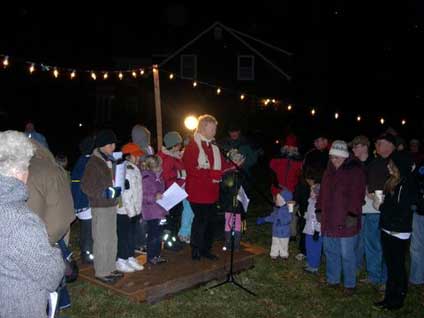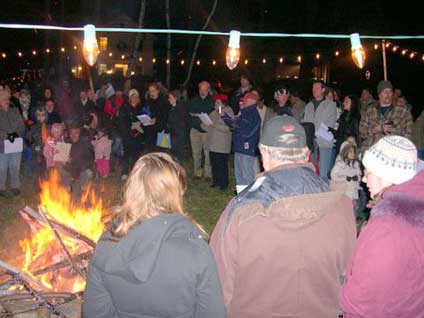 Thanks to the Friends, who headed up the children's activities in the old firehouse (Mrs. Claus, singing, crafts, and refreshments), and who put the silent auction together, from soliciting and organizing donations, to making sure you received what you won. Along those lines, thanks to Chris Otlowski and Luke Dickinson, who helped set up and clean up the church annex. And thanks to Anne Demichiel, who led the singing with the kids.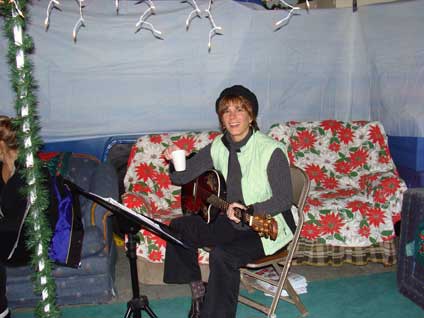 Here's how the kids saw it: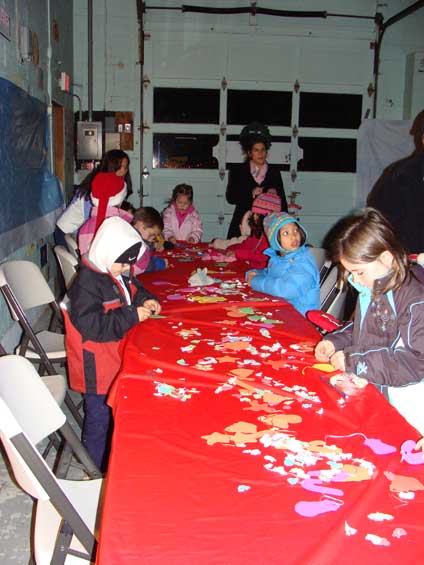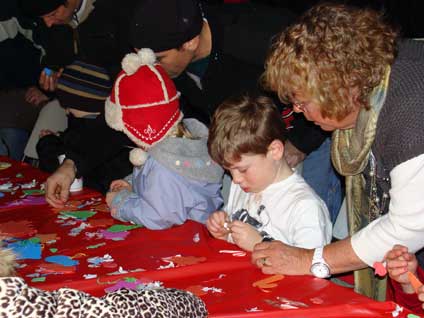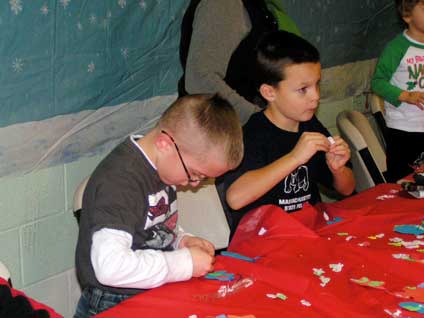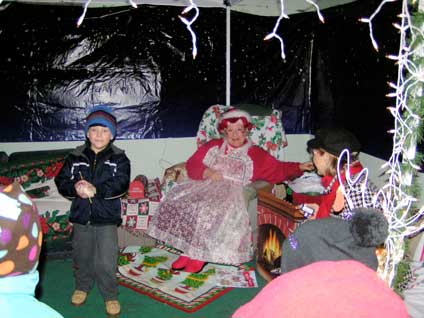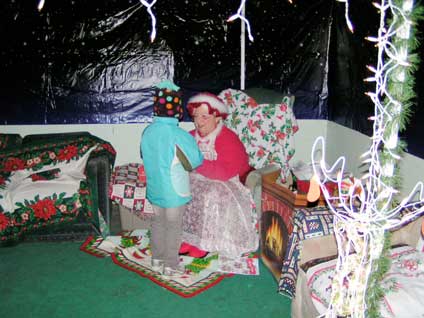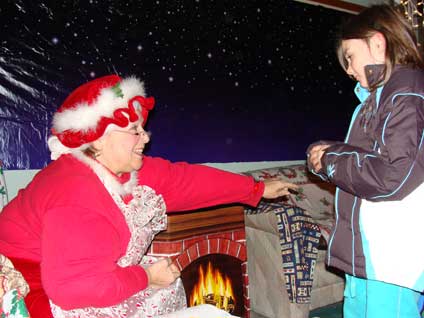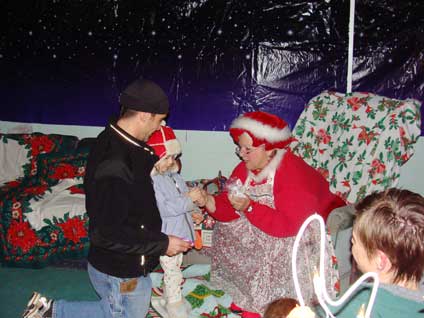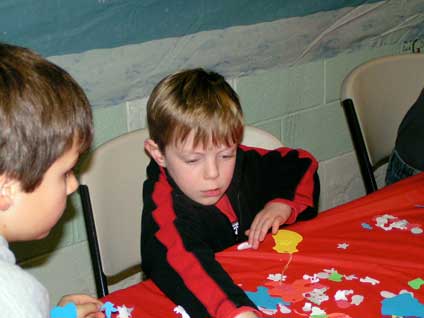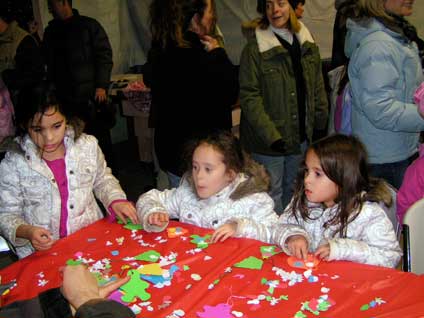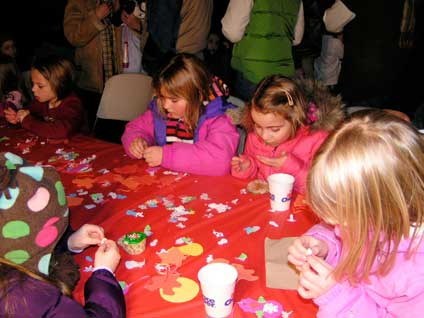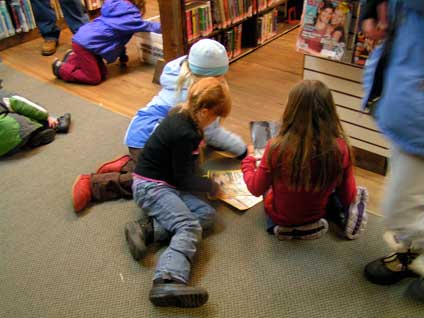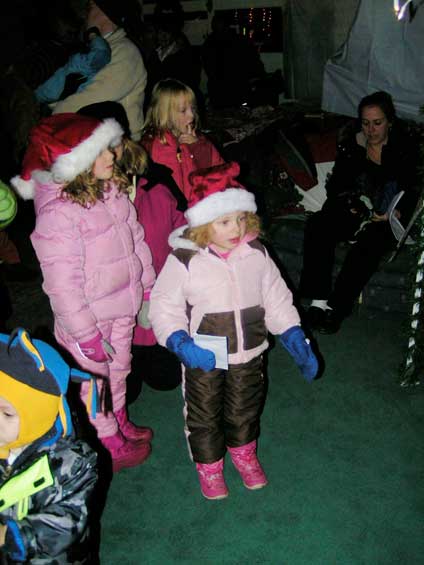 (Okay, not just kids.)
Further reports, and pictures, we hope, will be coming soon. What did you win at the auction?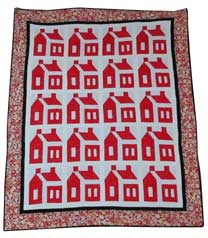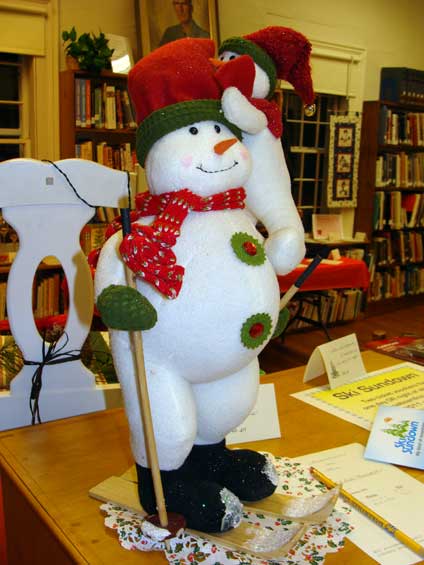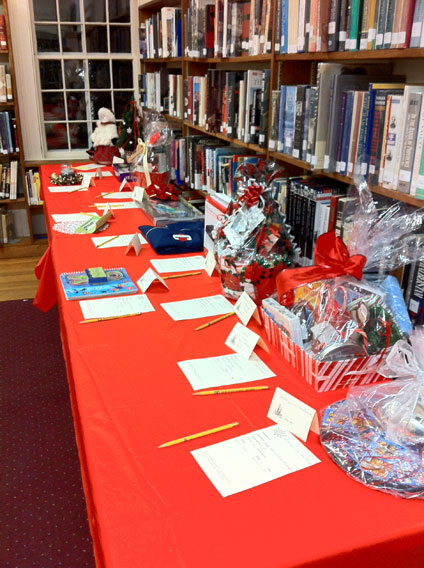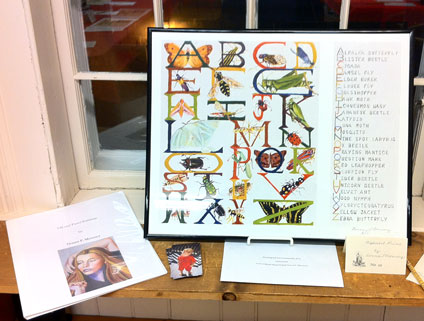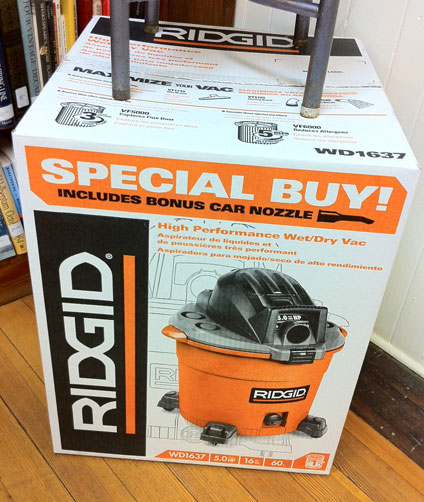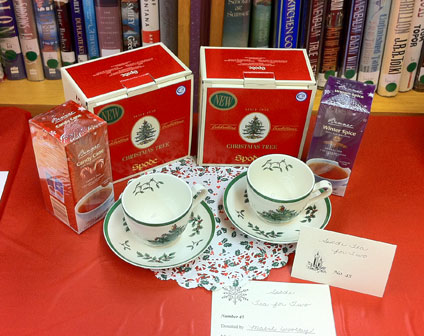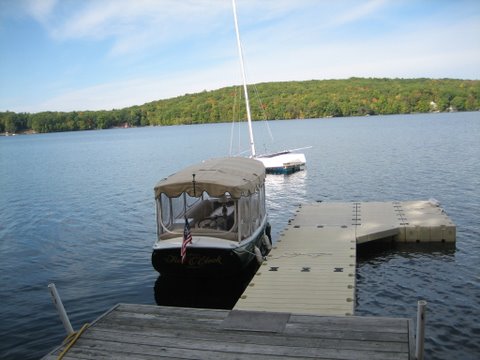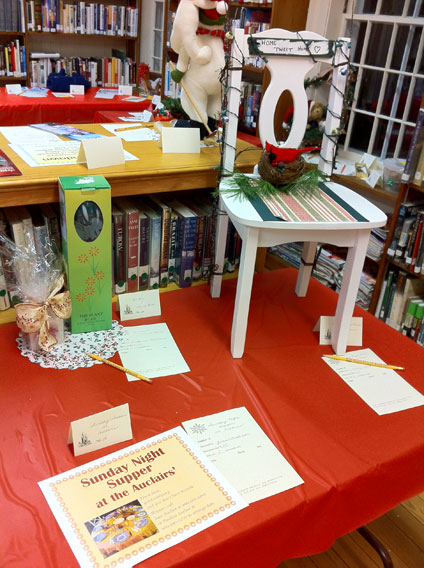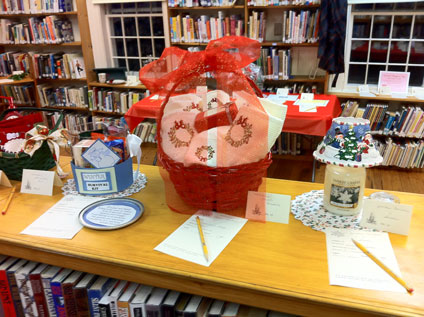 ---
And there was more!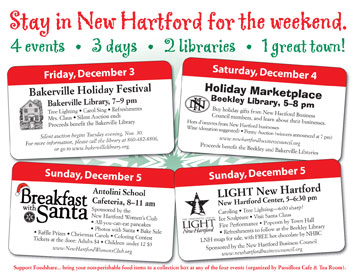 If you stayed in New Hartford for the rest of the weekend, you may have joined the New Hartford Business Council at the Beekley Library for the Holiday Marketplace. Proceeds from the penny auction benefited both town libraries this year. Thank you to the New Hartford Business Council.