Thanks for coming.
A nice crowd came to the Bakerville Holiday Festival on December 2nd and enjoyed good weather, a hot fire, delicious refreshments, a cheery visit with Mrs. Claus, the season's best music with Anne DeMichiel, and friendly competition over this year's silent auction offerings.
We raised over $2600 for the library.
What did you win?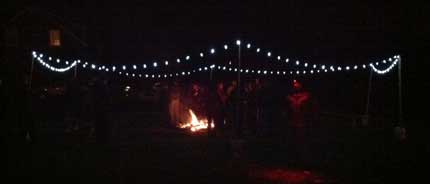 Thanks to the library's Board of Directors for managing the bonfire, tree lighting, carol singing, and refreshments.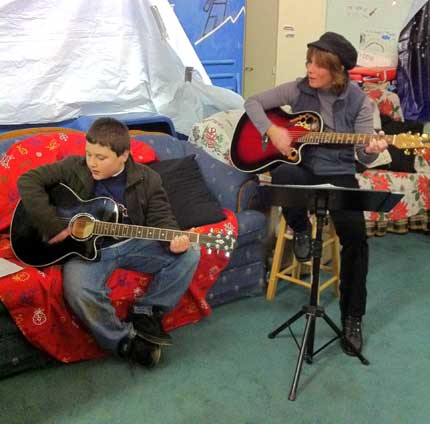 Thanks to Anne DeMichiel (and her assistant!) for handling the carols by the tree and the music in the old firehouse with Mrs. Claus.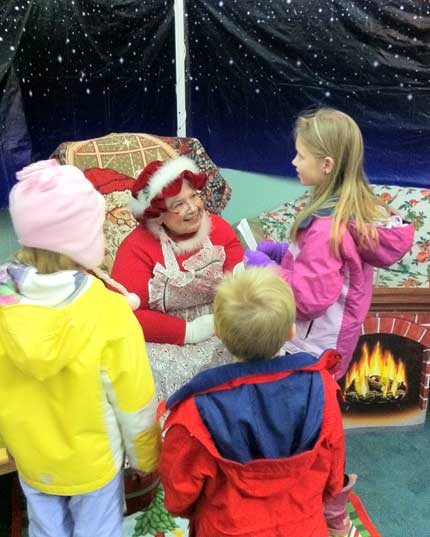 Thanks to Mrs. Claus for visiting again.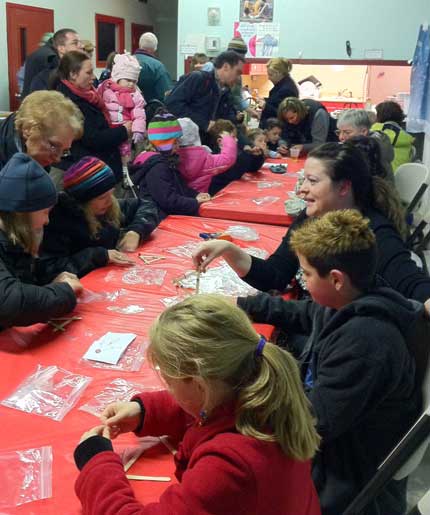 Thanks to the Friends of the Bakerville Library for organizing and facilitatig the craft, setting up Mrs. Claus's space, and doing all the work associated with the silent auction,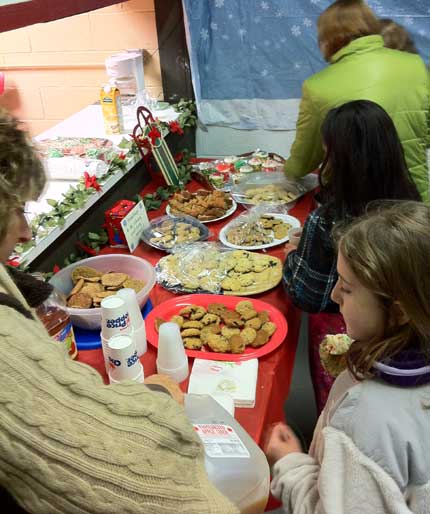 and baking cookies.
Thanks to Pastor Wes at the Bakerville Methodist Church for allowing the library to use the old firehouse.
As always, thanks to everyone who participated—singing, bidding, crafting, baking, setting up, cleaning up, publicizing, planning, and donating.
Speaking of which, here is a list (still in development) of donors to this event. Please thank the individuals when you see them, and patronize the businesses.
Friends of the Bakerville Library
Marta Rubenoff
Bakerville Package Store
Barbara Goff
The Cutting Corner
Dianne Litchfield
Jeff Benaitis/Ameriprise
Lou Helt
Ski Sundown
Mary Jane Budzyn
Jerram Winery
Peter & Essie Humphrey
Passiflora
Sally O'Neill
Hither & Yarn
Lisa Phillips
Mohawk Mountain
Roxanne Carroll
Moscarillo's
Mark Sinatro
New Hartford Recreation Department
Carol Ganci
Infinity Hall
Amanda Nygren
Warner Theatre
Rick Goulet
The Head Shoppe
The Book Club for Adults
Jacqueline Kane
Joan Auclair
Paulina Auclair
Pam FitzGerald
Nancy Pretak
Kathy White