Saturday, August 2, 2008
We persevered, in spite of the rain.
On Friday evening, we put up the auction tent (thanks to the Grange for lending it out to us again). While the guys worked,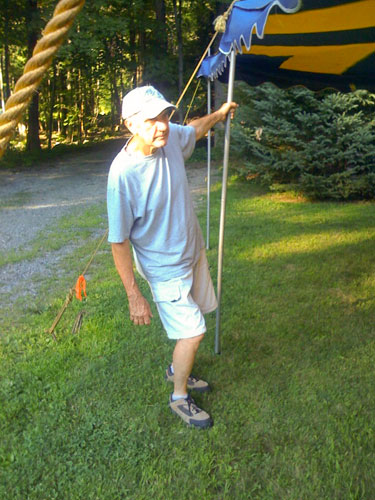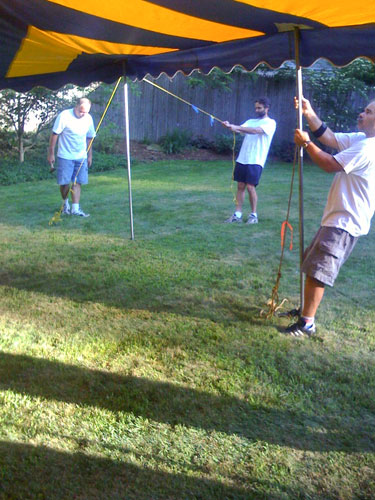 the girls plotted.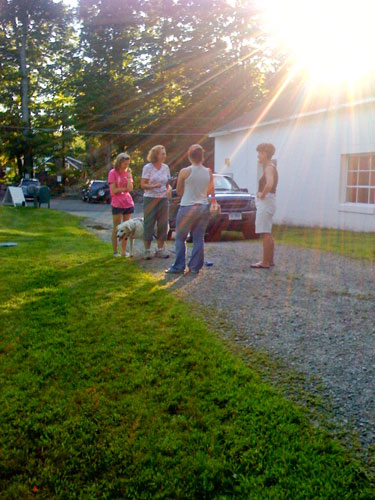 On Saturday, we braved the weather forecast and managed to get in about three hours' worth of the Marketplace before the downpour.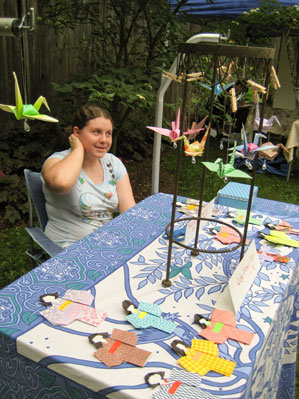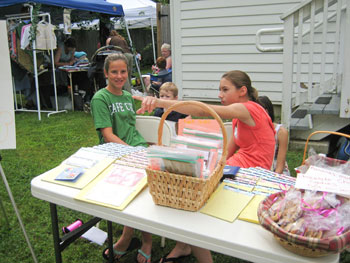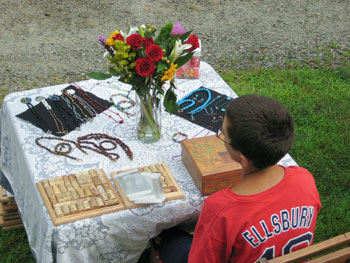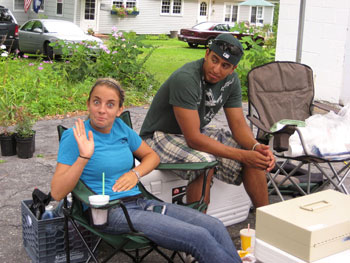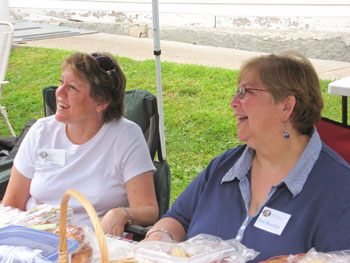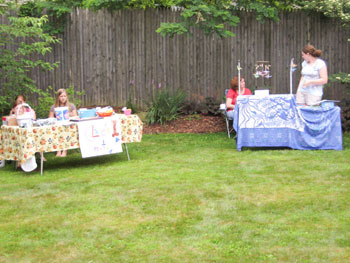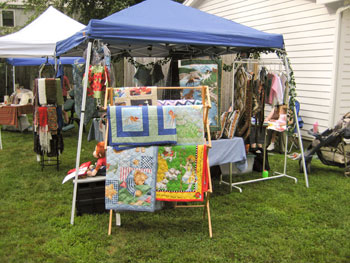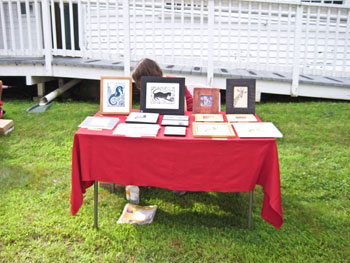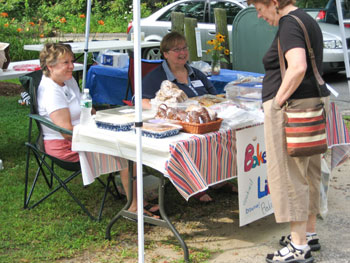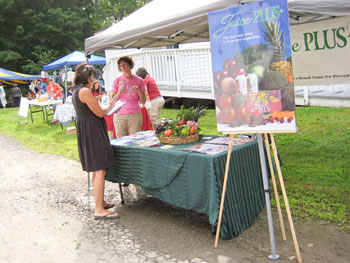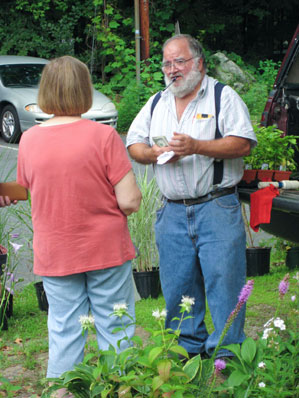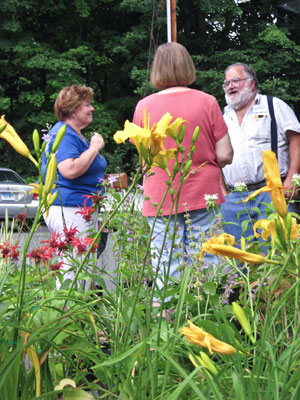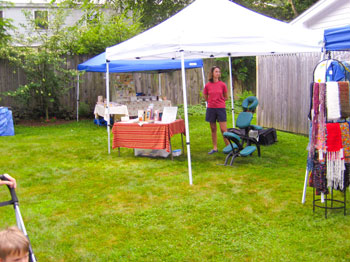 Jenna Bashore of Bodhiworks, above, looks mild-mannered, doesn't she? But then she got going.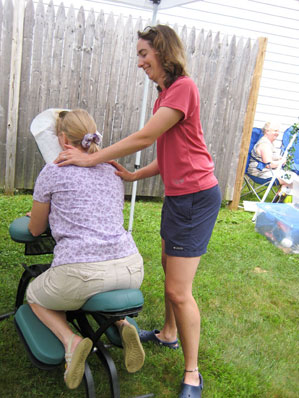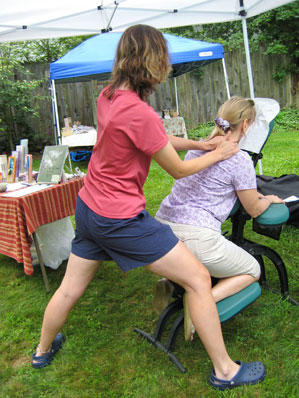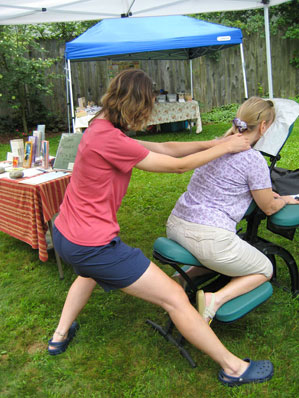 Facepainting necessitated some complicated decision-making.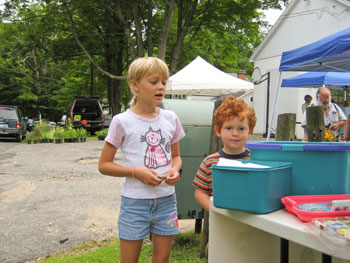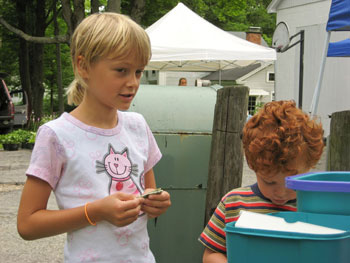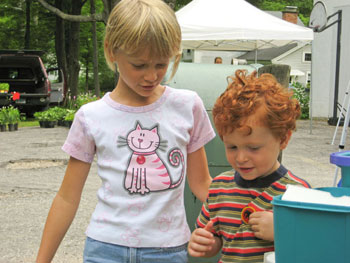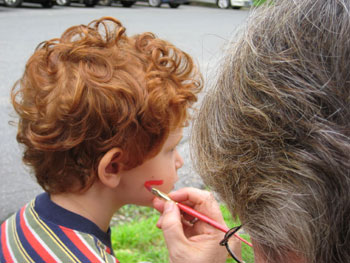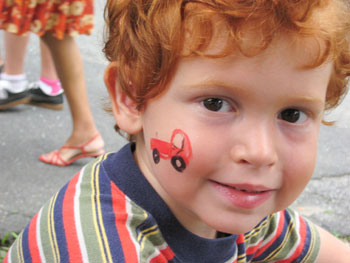 But it was worth the discussion.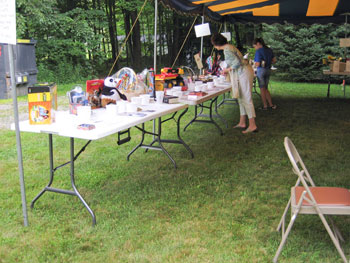 The teacup auction was under a tent, as usual, so everyone huddled under it, sort of out of the rain, to hear the winner of each item. (Nobody took pictures in the rain--we were thinking about other things.)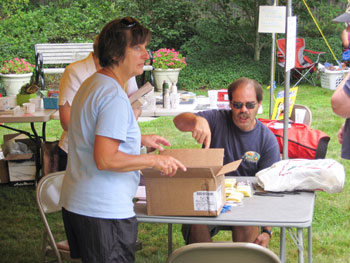 The book sale was (mostly) inside, so it went on as usual until 3 pm.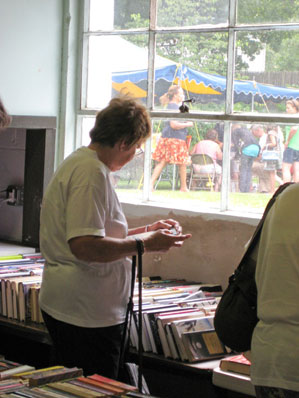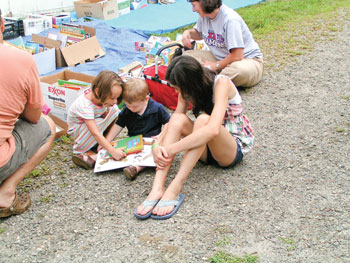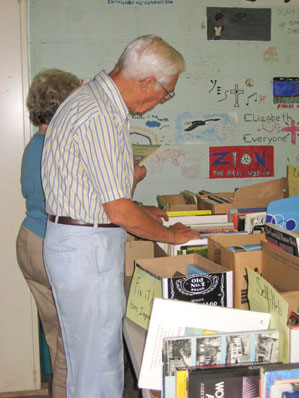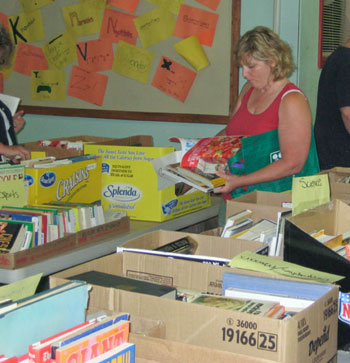 We raised more than $3400—thanks to everyone who participated!