We all did it again.
Bakerville landed the only nice day of the weekend (beautiful, actually), and had a steady stream of Marketplace-goers and book sale-shoppers. Newhartfordplus.com has put up some great pictures.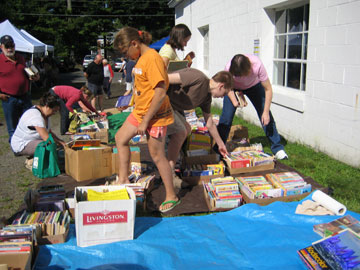 Between the used book sale,
the teacup auction,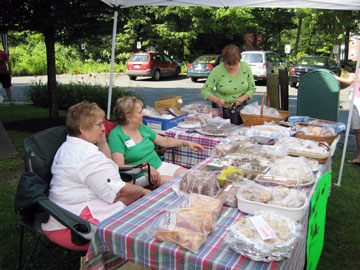 the bake sale,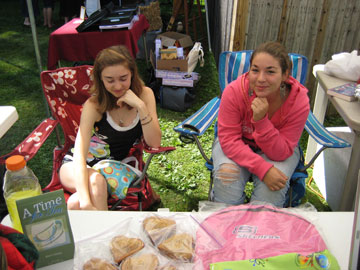 vendor fees, and various donations, we brought in more than $3900 to benefit the library—one of our most successful Marketplaces!
Thanks to Friends of the Bakerville Library (in alphabetical order) Joan Auclair, Paulina Auclair, Patty Cerruto, Pam FitzGerald, Nancy Pretak, Deb Reardon, Nell Roberts, Kathy White, and Milissa Woodward for commandeering the book sale, getting the auction into shape, soliciting donations, attracting vendors, getting the word out, coordinating the bake sale, baking, sweeping and bailing the parking lot, putting up tents, hauling books and tables and otherwise endangering back muscles, writing thank-you notes.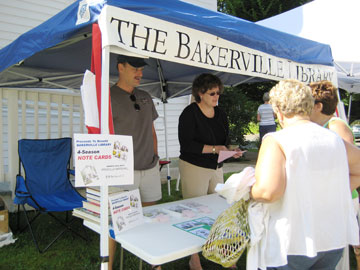 Thanks to Bakerville Library Board members Kim Ciccarello, Kathy Kinane, Elaine Carmelich, Mary C. (Tina) Demo, Barbara Goff, Dianne Litchfield, Brian Thiem, and Neal Yates for staffing the library table, keeping an eye on parking and road safety, helping sort books, haul books, set up and take down tents, staff the auction, and clean up.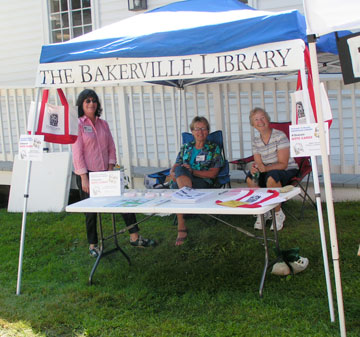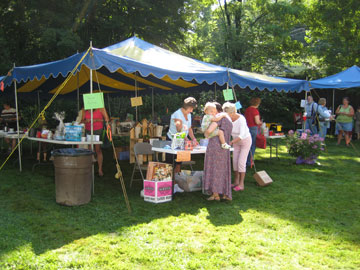 Thanks to the Eureka Grange, who lent us their big striped tent for the auction again this year, and thanks to Victor Salazar for helping make the transfer.
Thanks to Honorary Friends of the Bakerville Library Bill Reardon (for mowing the lawn in his bare feet); Bob Pretak, Acadia Otlowski, Amy Litchfield, and Lydia Lefevre for helping haul and sort books over many weeks and to Bob again and Peter Cerruto, Jeff and Jenn Benaitis for helping with the big tent; Donna Koether, for helping staff the bake sale; Mary Cerruto, for helping with the auction; Rick Goulet, for helping set up and take down the tent, take down signs, and clean up generally; and Roxanne Carroll, for helping with cleanup and post-cleanup refreshments.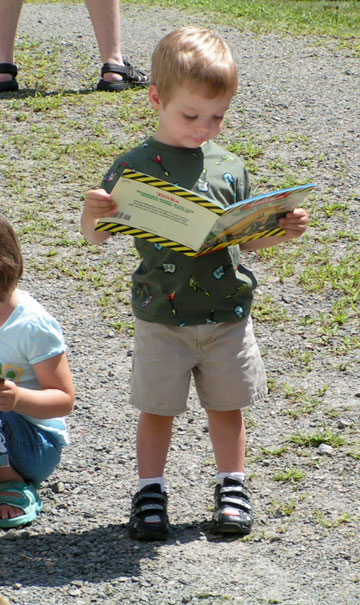 Thanks to our donors! Please patronize the businesses and thank them, and thank the private citizens who answered the call:
M.E. Carroll & Sons
Lou Helt
Barbara Goff
Kim Ciccarello
Rick Goulet
Clark and Chris Slate and family
David Slate and family
Joan Richardson
Norma Richmond
The Cambridge House Brew Pub
Tonya Benvenuti
Healthtrax
Jeff Benaitis/Ameriprise
Dunkin' Donuts
Michel Angelo's Pizzeria
New Hartford Karate Club
The Nygren family
Joan St. James
Lauren LaSata
The Perfect Toy
XL Center
Sears Hardware
Panera Bread
J. C. Penney
Skytop Lanes
M.R. Koether Plumbing & Heating LLC
Wal-Mart
Newman's Own
Price Chopper
The China Shop
Weingart Farm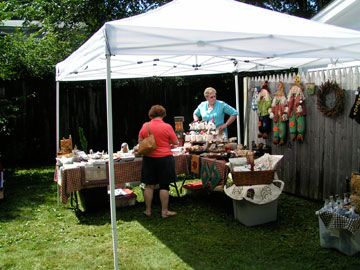 The Cutting Corner
The New Britain Rock Cats
The Cork
Mobil Express Lube
Jeannine Fundraising
Holly Bunn
Dairy Queen
Jacqueline Kane Massage
Applebee's
Moscarillo's
Pizza Palace
Bakerville Package Store
Konopka Electric
Phillips Farm
Infinity Hall
Jerram Winery
Ski Sundown
Riverside Nursery
Shaw's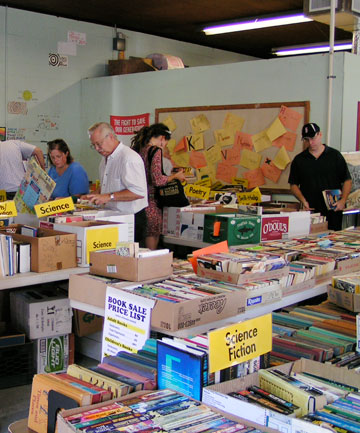 Better CT/WFSB
Irene Dietlin
New Hartford Recreation Dept.
Passiflora
Head Shoppe
CeCe Jenkins
Big Y
Foothills Delery
Loreli Steiner
Robin Ryan
Dianne Litchfield
Rubenoff Family
Stop & Shop
Betty Stoutenberg