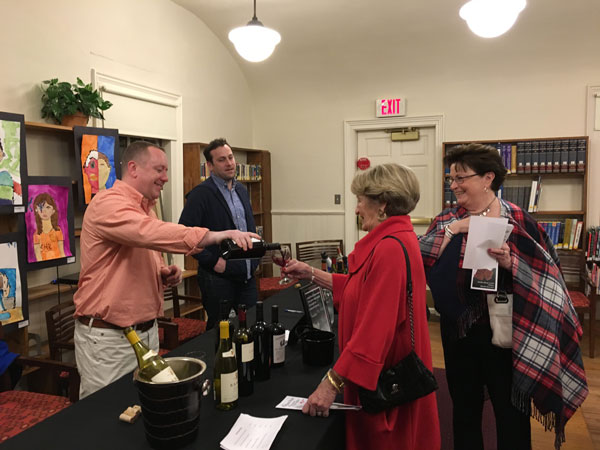 The third annual The Perfect Pair: A chocolate & wine affair continued a lovely tradition. The Friends of the Bakerville Library filled the Annex with people enjoying wine, beer, and chocolate, and we didn't even need a snowstorm to do it. Our own talented Patty Cerruto provided her usual mix of slightly nostalgic guitar/vocal selections.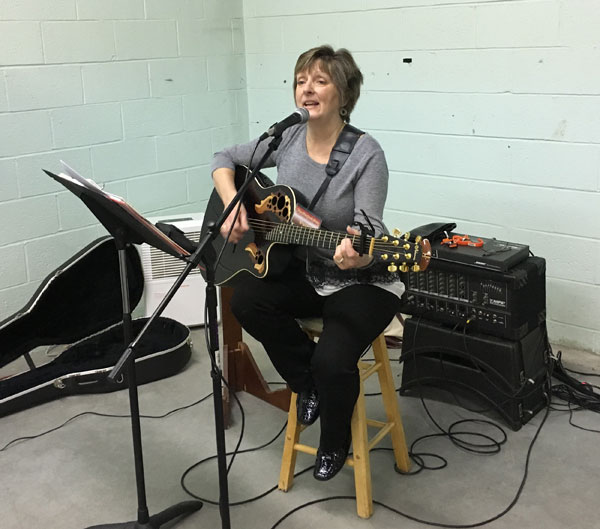 New this year, VIP tickets took people to the second floor of the library (see the picture at the top), where people tasted top-shelf wines and ate hors d'oeuvres and chocolates in a slightly calmer environment. Chelsea Lee and Mary Krusch provided flute music to go with the drinks and edibles.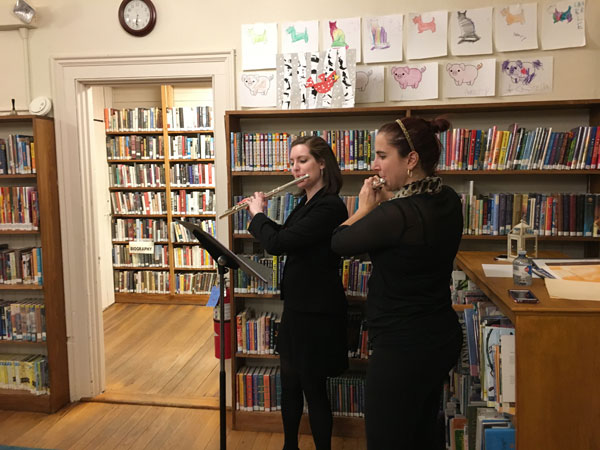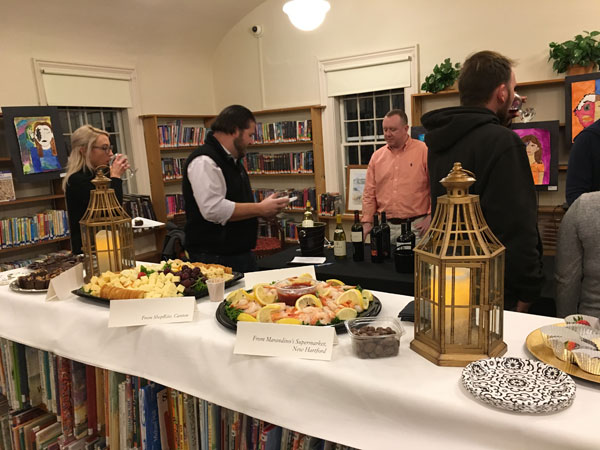 Thanks to all the Friends of the Bakerville Library for pitching in again. Thanks also to Board member Tina Demo, for greeting. Thanks to Julie Cerruto for helping with marketing.
The tasting was provided by Ponte's Torringford Package Store in Torrington, who also provided the door prizes.
We would like to thank the vendors for doing the heavy lifting of the bottles (transporting AND pouring), and taking orders:
Connecticut Distributors, Considine Division
Monsieur Touton Selection, Ltd.
Latitude Beverage
Organic Vintages
Worldwide Wines
Hartford Distributors, Inc.
Slocum & Sons
New England Wine & Spirits, Inc.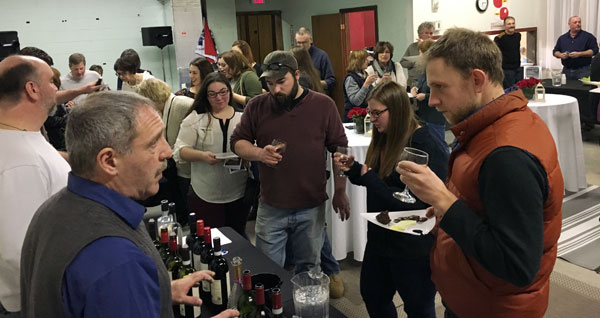 And we would like to thank our sponsors:
Sullivan's Northwest Hills Dealerships
Elaine Murphy at Shear Bliss Salon
Michel Angelo's Pizzeria, Restaurant & Bar, New Hartford
Joan Auclair, publication design
Patty Cerruto, Vocalist and Guitarist
Salerno's Import & Deli, Torrington
Rosie Pretak
Baujin-Braverman Family Dentistry, New Hartford/Torrington
Northwestern CT Transit District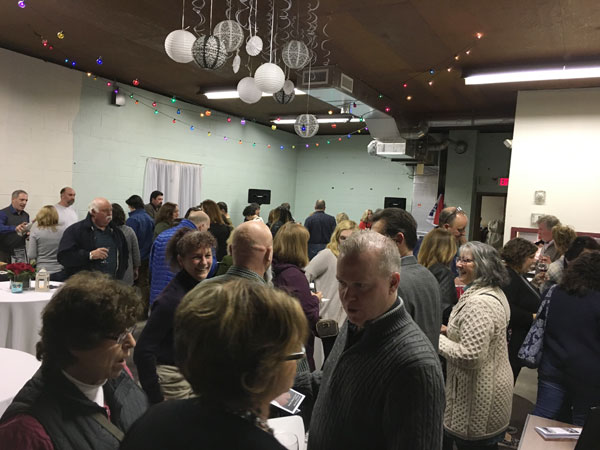 We would also like to thank our chocolate donors:
Passiflora Tea Room & Herbal Apothecary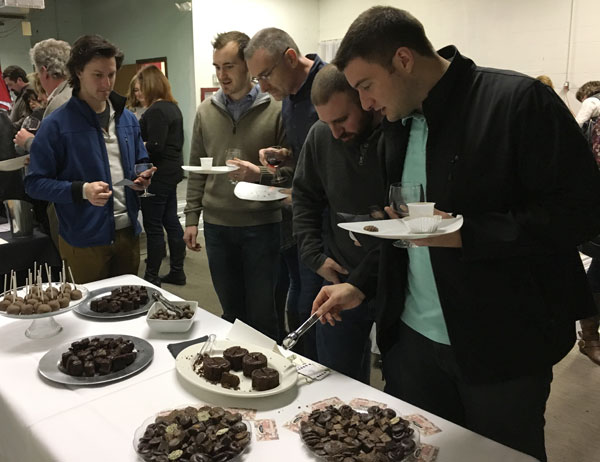 And we would ALSO like to thank our in-kind donors:
Marandino's Supermarket, New Hartford
Ben & Jerry's Ice Cream, Canton
Moscarillo's Garden Shoppe, West Hartford